Regular price
₹ 549.00
Sale price
₹ 299.00
Unit price
per
Sale
Sold out
License No. 11421850000978
---
One Step Towards A Healthy Life
Price: ₹ 1,098.00/-

₹ 538.20/-
10% OFF
Best Deal
---
One Step Towards A Healthy Life
Price: ₹ 1,647.00/-

₹ 762.45/-
15% OFF
Big Discount
---
One Step Towards A Healthy Life
Price: ₹ 2,196.00/-

₹ 956.80/-
20% OFF
Save More
100% Safe & Secure Payments
100% Plant Based Products
Health Veda Organics Calcium Magnesium Zinc Tablets with Vitamin D3 & B12 tablets, a mindful combination of the mineral trio with vitamin duo, helps strengthen bones, enhance mood, boost immunity, regulate blood sugar, and improve sleep quality. Enjoy superior health by increasing energy and vitality with a pack of 60 veg tablets.
ENHANCES BONE & JOINT HEALTH:

 Health Veda Organics Calcium, Magnesium & Zinc Tablets with Vitamin D3 & B12 form a perfect combination essential for bone and joint health. Works together to regulate nerve & muscle functions.
RIGHT BALANCE:

 Calcium is essential for maintaining strong bones. It also enables blood clotting & muscle contraction. Our Calcium tablets for men & women are formulated for joint support and muscle health and help reduce osteoporosis risk.
EXTRA VITAMIN D3 & B12:

 Health Veda Organics Calcium, Magnesium, Zinc Vitamin D3 & B12 tablets have almost double the vitamins compared to other supplements, resulting in better calcium absorption.
HEALTHY IMMUNE SYSTEM:

 This is one of the best supplements for a healthier and stronger body. Calcium signals are vital in keeping the immune system balanced, ramping responses up and down at the appropriate time.
REDUCE TIREDNESS & FATIGUE:

 Zinc & Magnesium are added for stronger bones, and Vitamin B12 is added to support Energy Yielding Metabolism. These tablets are natural; Gluten-Free contains No Fillers, Binders, Chemicals, or any Artificial Flavors.
Share
Ingredients

Calcium (as Calcium Citrate Maleate), Magnesium (as Magnesium Hydroxide), Zinc (as Zinc Sulphate Monohydrate), Vitamin B12 (as Cyanocobalamin), Vitamin D3 (from Lichen as Cholecalciferol)
How to use

Take 1 tablet with water regularly, preferably after meals, or as directed by your healthcare professional.
Shipping

Free delivery on all orders above Rs. 499/-

We will deliver your order in 5 to 7 business working days.


Return policy

How are returns processed?

Once you request to return a product, a pick-up is organized for the item. Our courier partners will come to pick up the item within 5-7 business days after your return request has been received. This item is then brought back to our warehouse where it is checked by our quality control team. Once the product passes the quality control, a refund is initiated. Read More...
View full details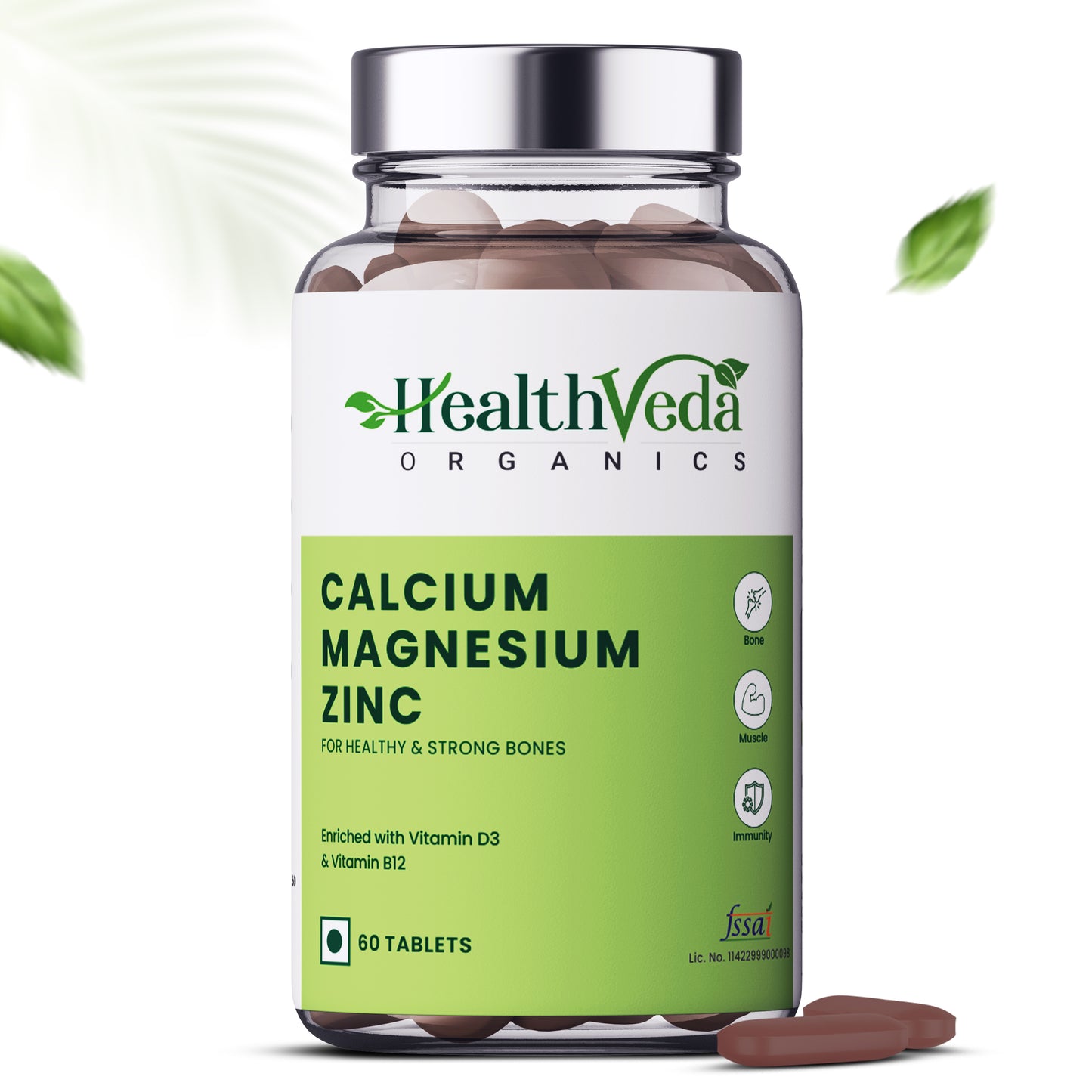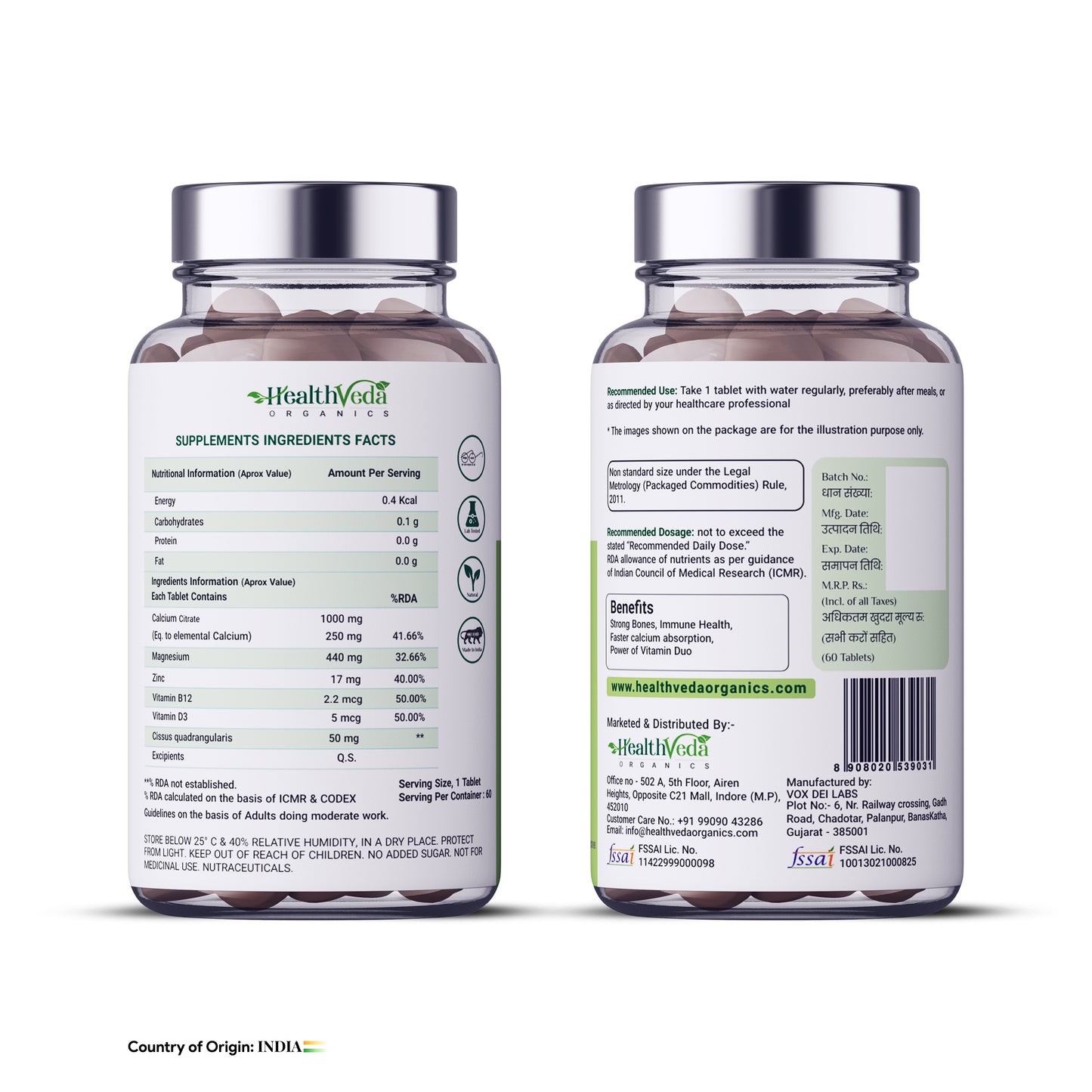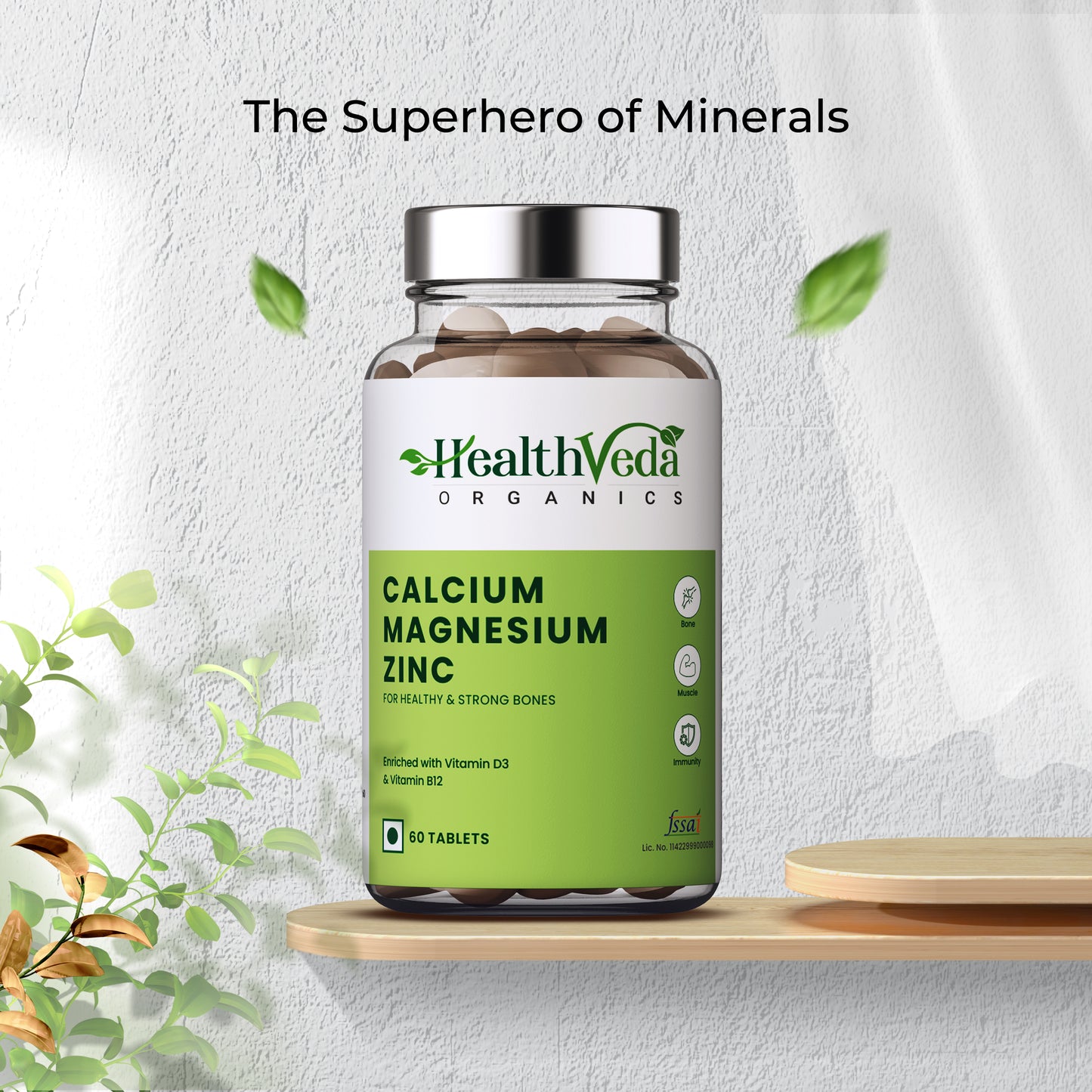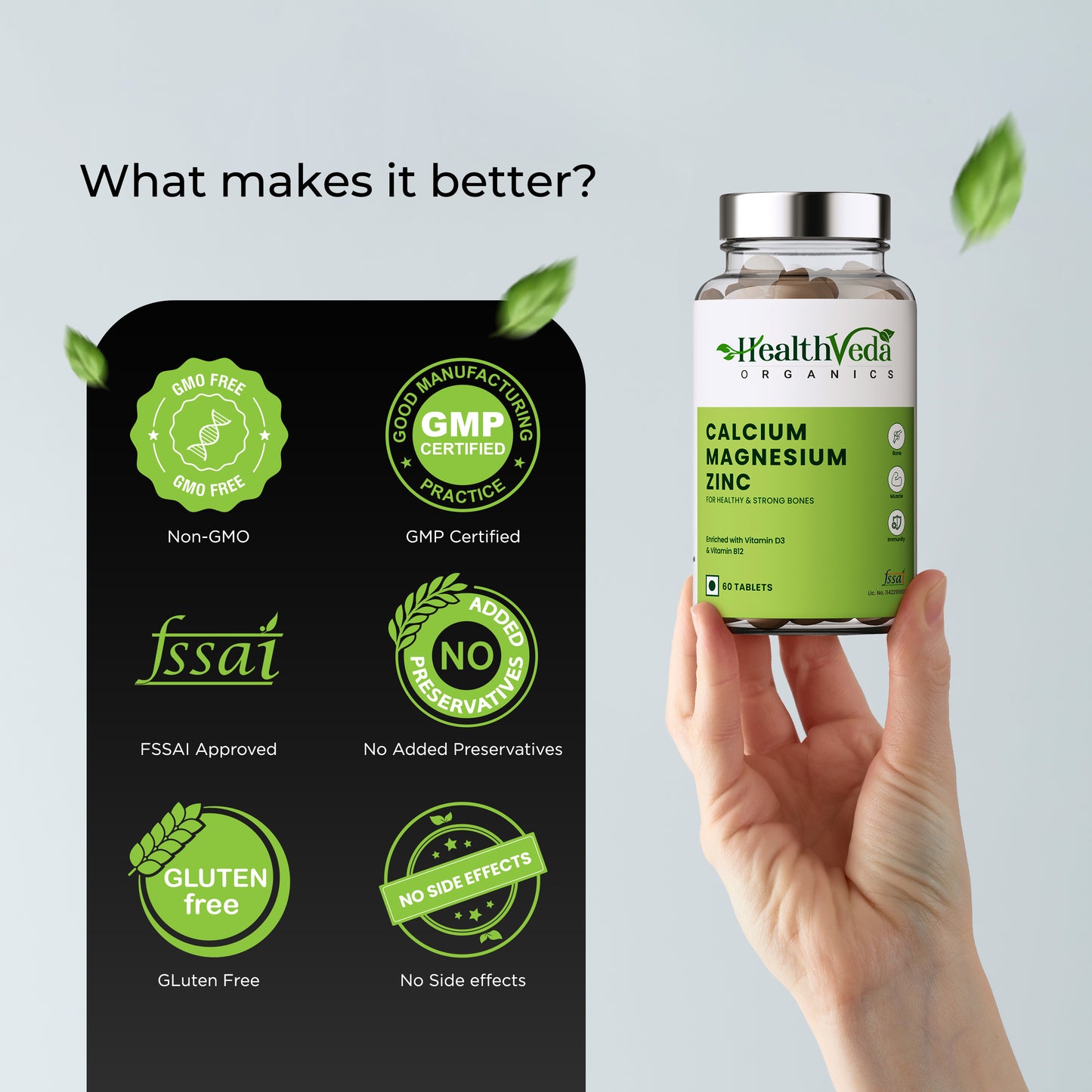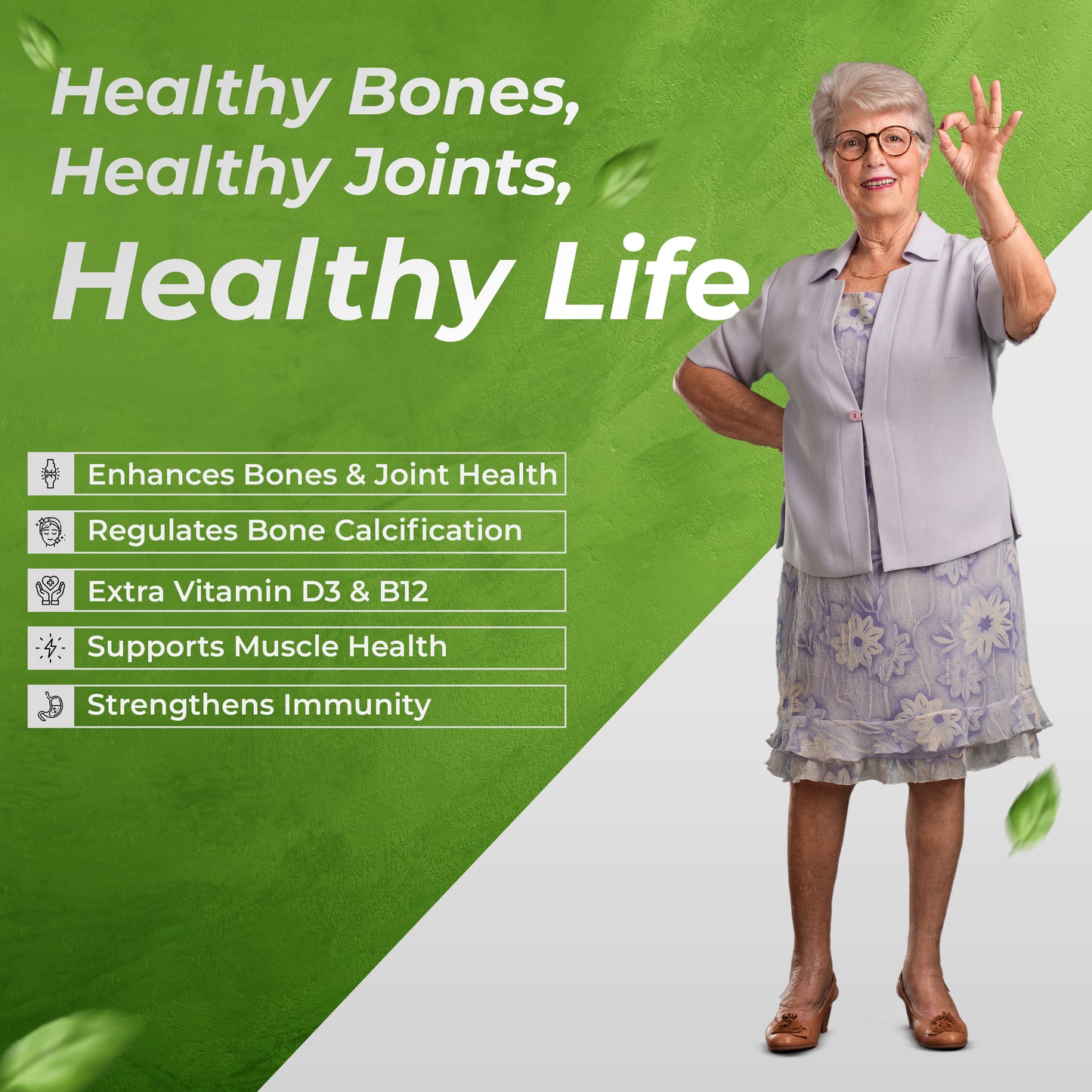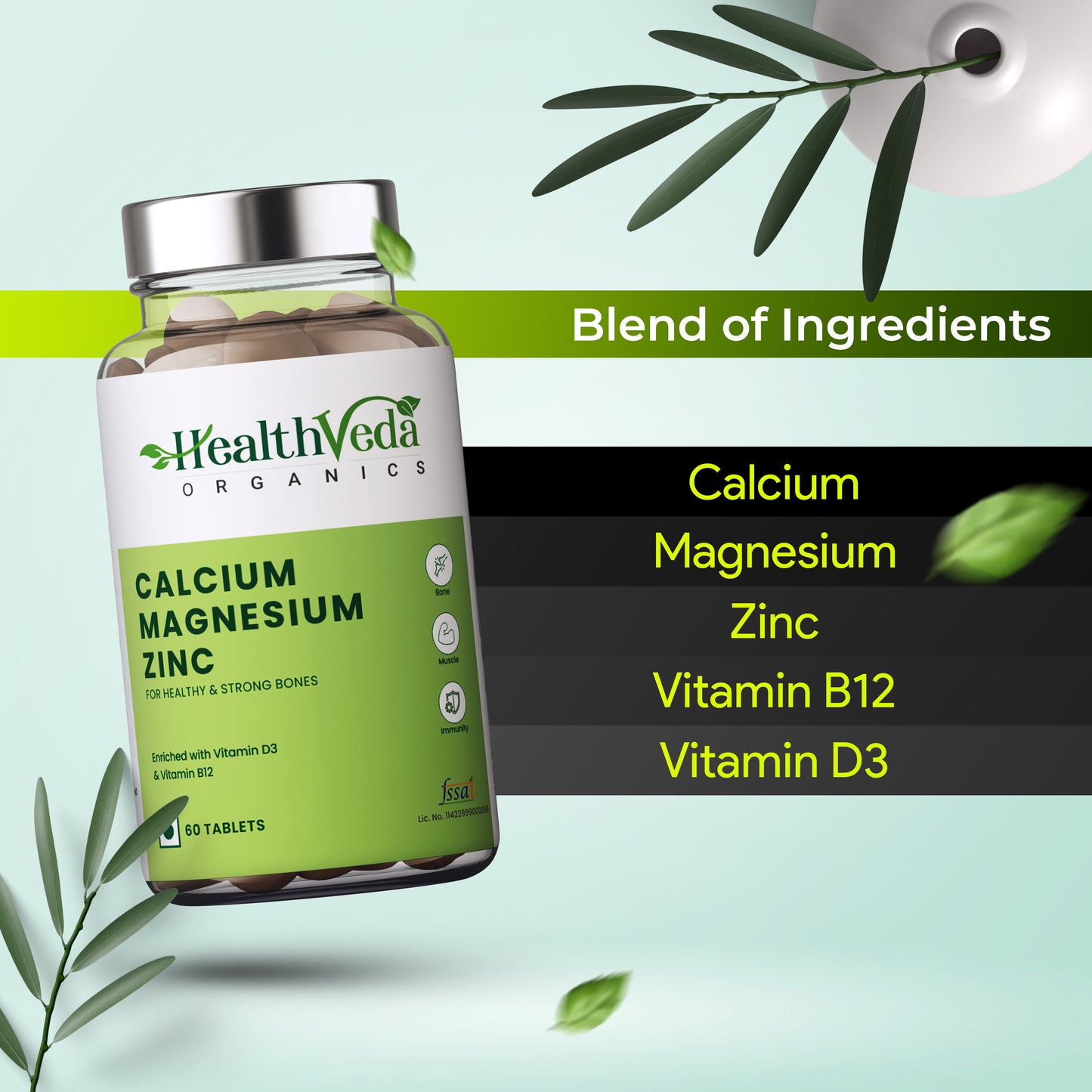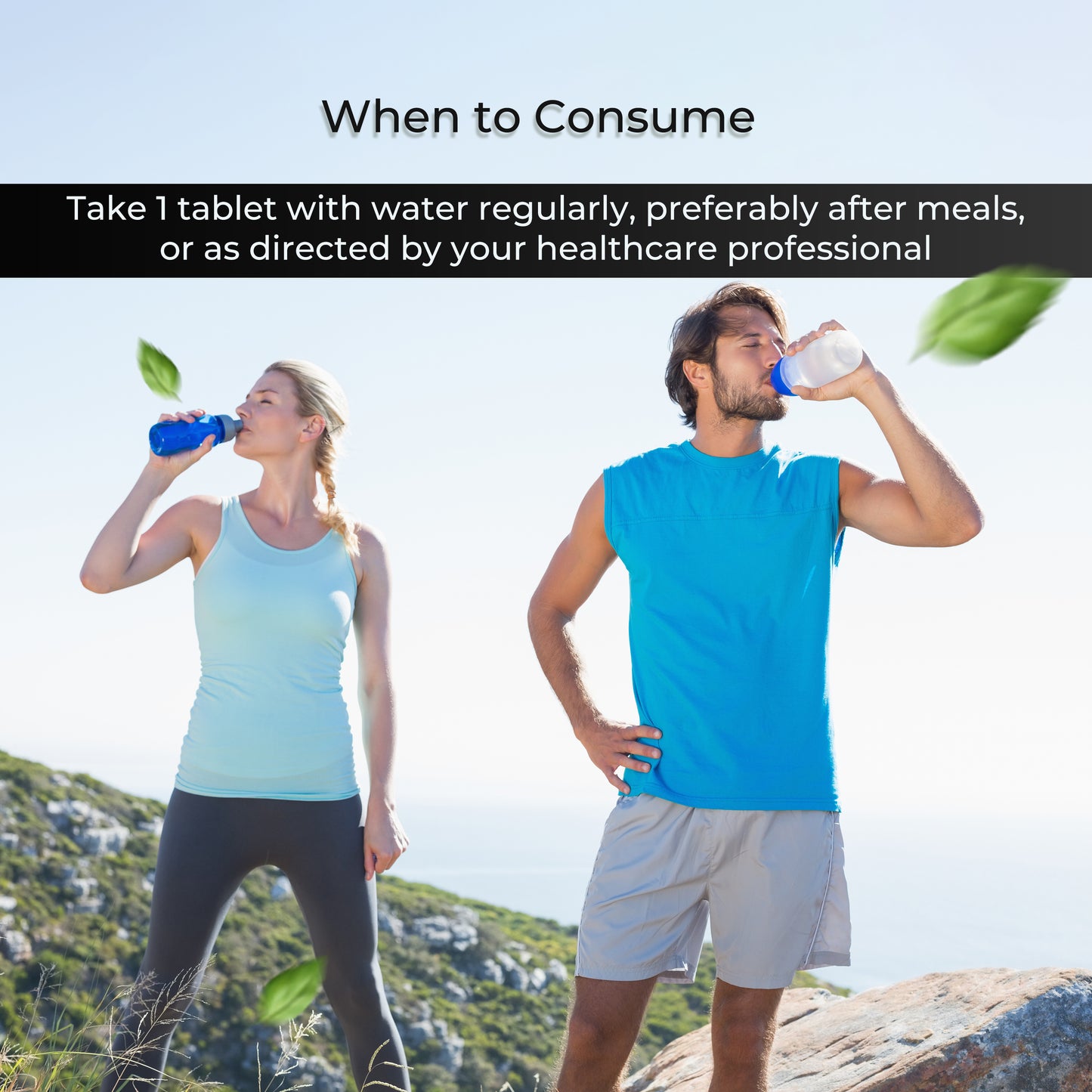 Customer Stories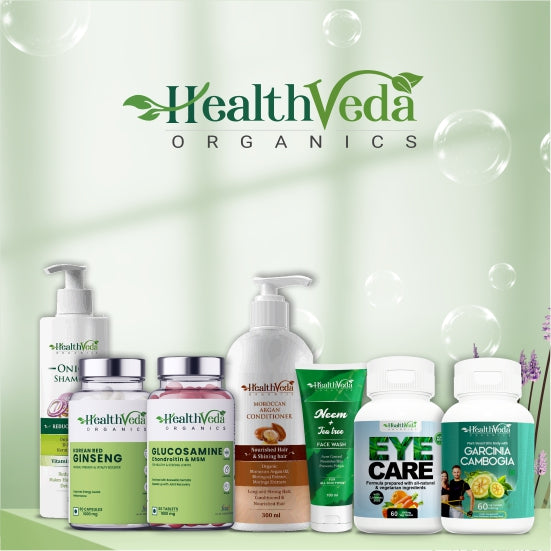 All Products
We are an e-commerce firm based in Indore, Madhya Pradesh. It sells out a wide range of health and life care products.
Show All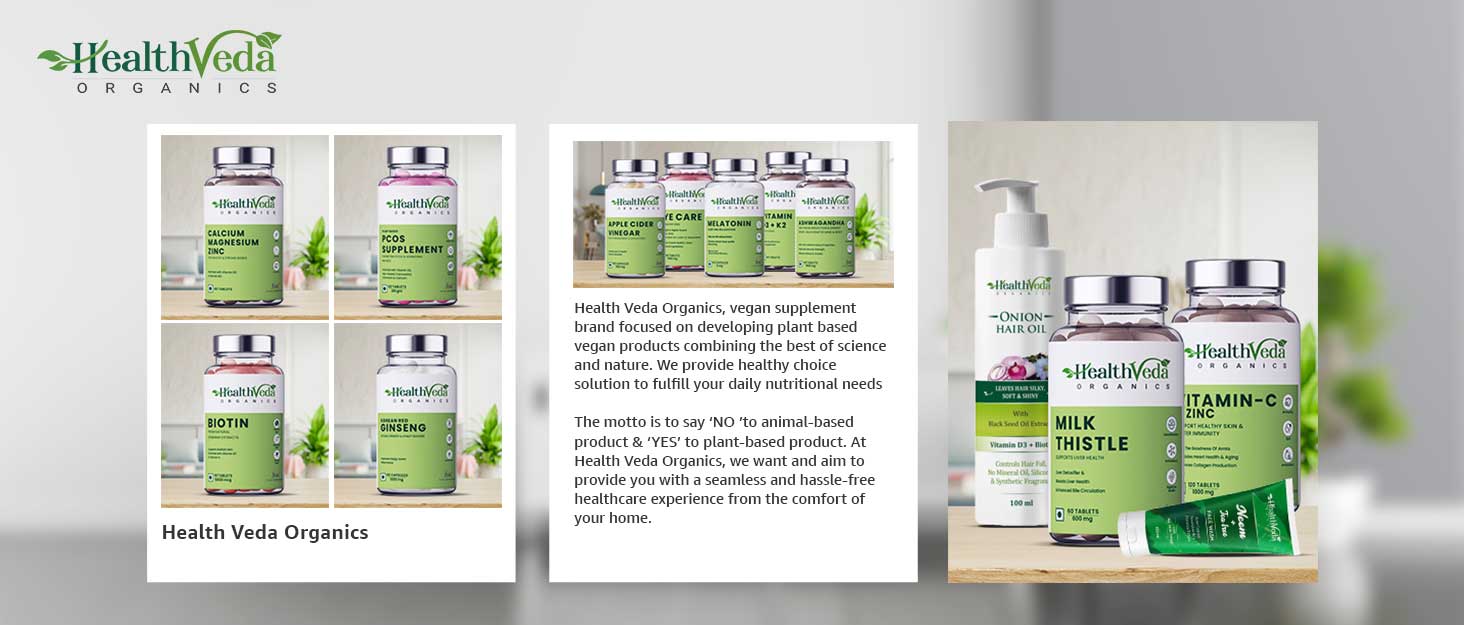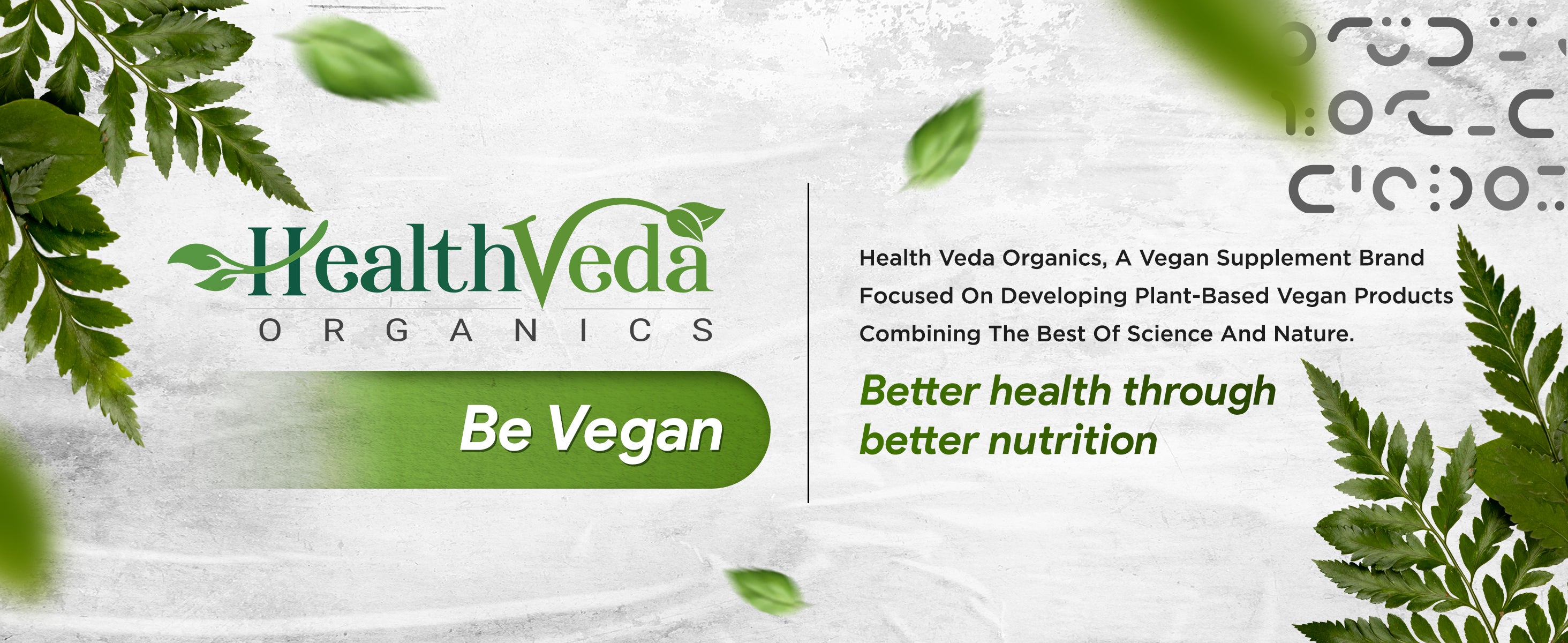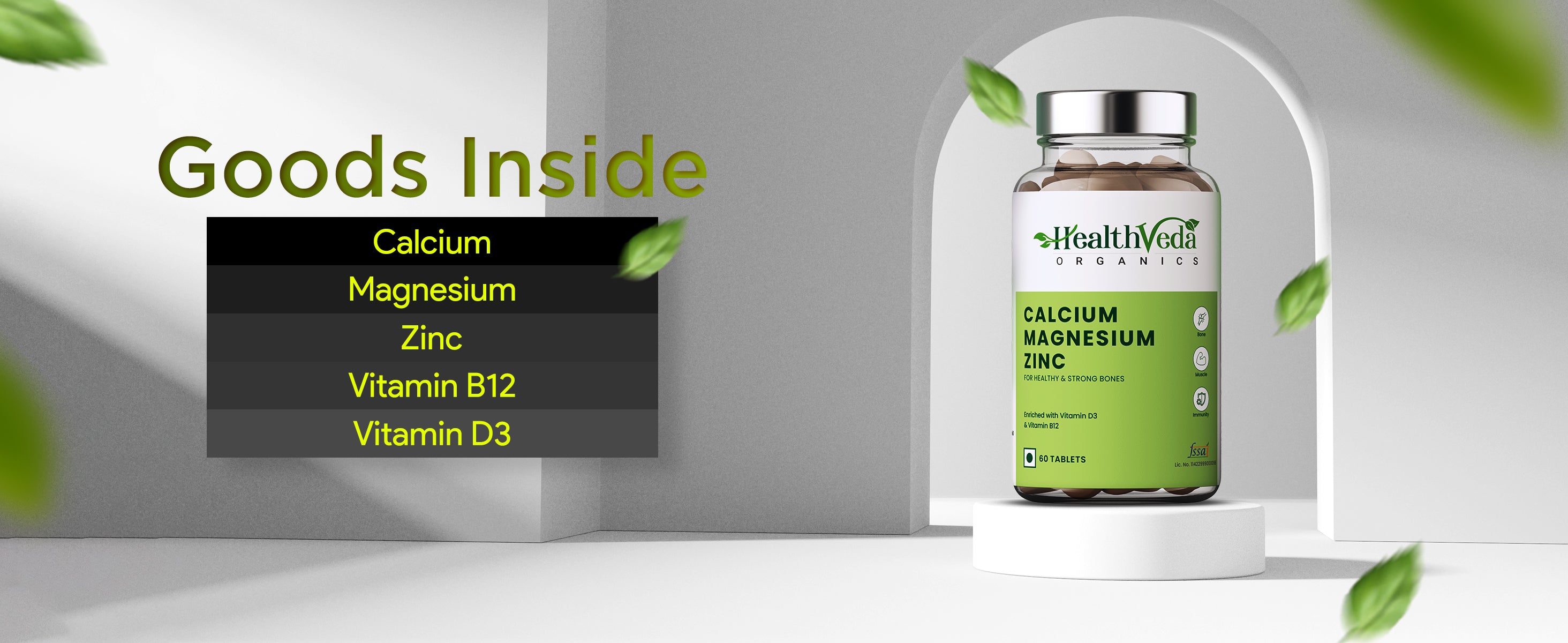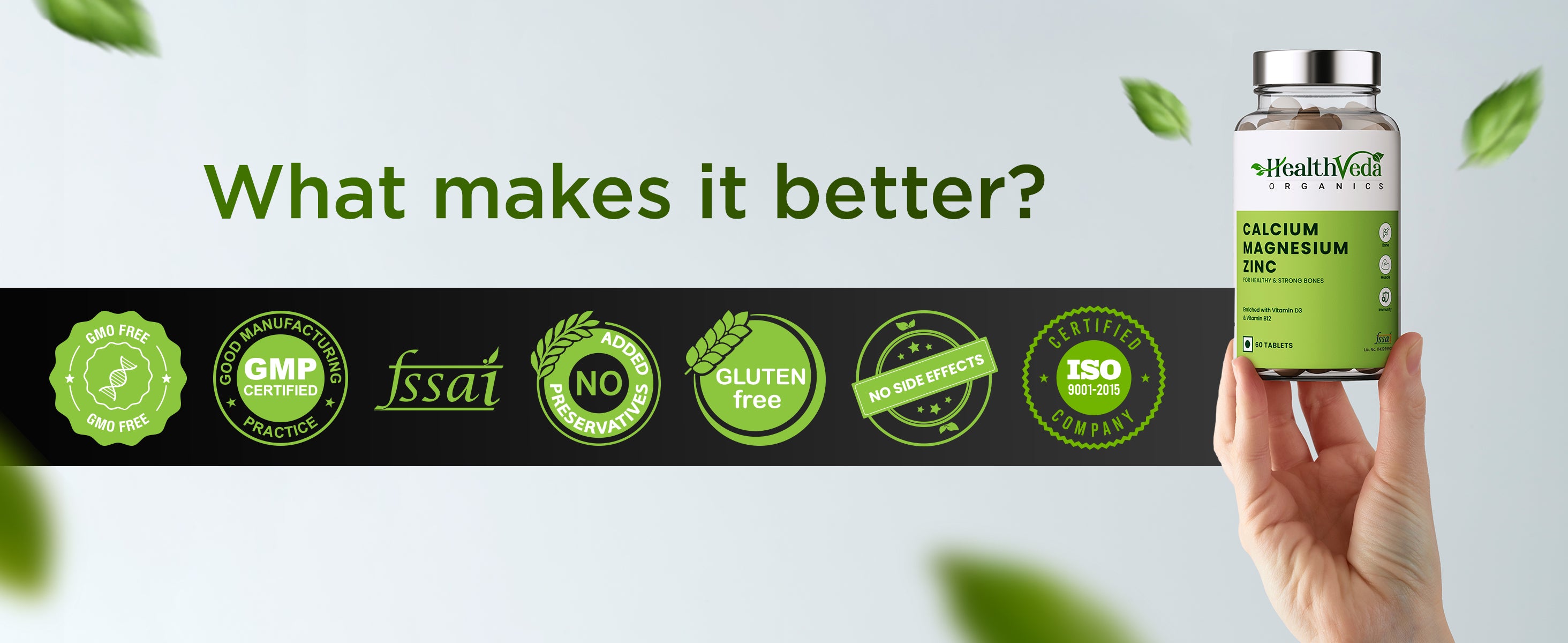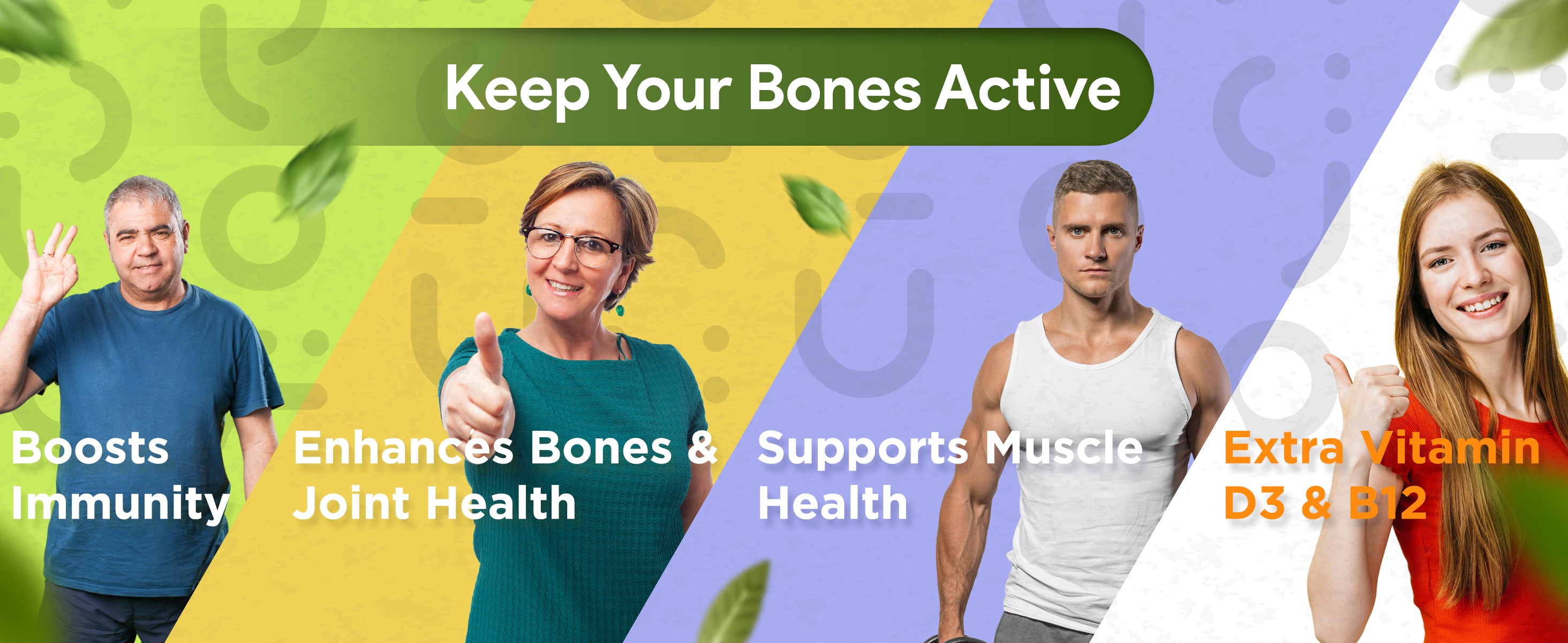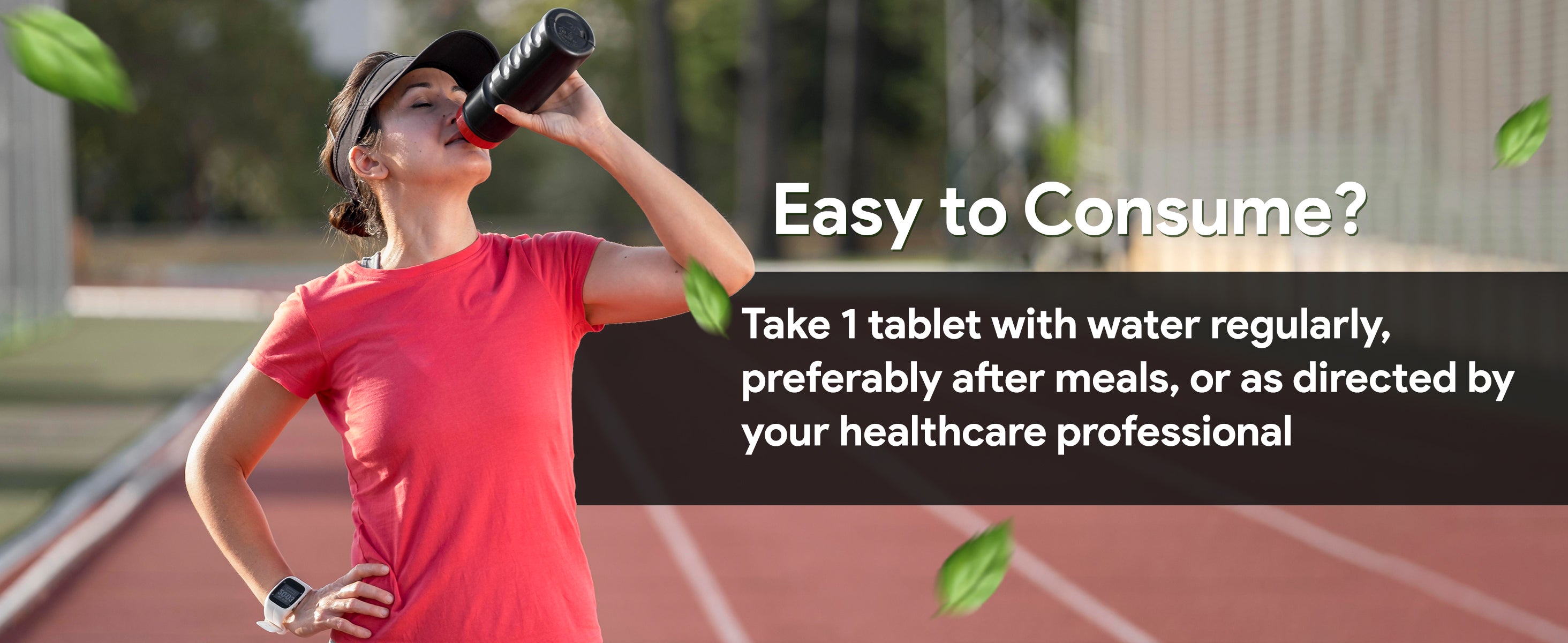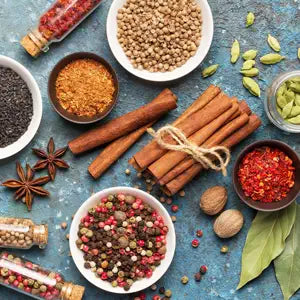 TRADITIONAL HERBS
Our products are made from traditional herbs that have been used since centuries for medication purposes in various civilizations. These herbs are known for their nourishing properties. This comprises of whole food, cereals, fruits and vegetables that nourish your body and mind as well.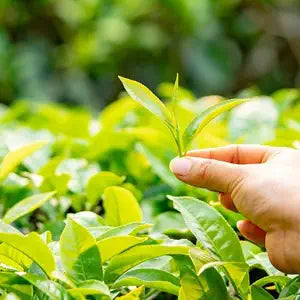 HANDPICKED FROM NATURE
Nature hides in a vast variety of flora that comprises of many rare herbs and plants with medicinal properties. At Health Veda Organics, our experts work substantially on such plants. We bring up the most effective formulation of our products directly from nature.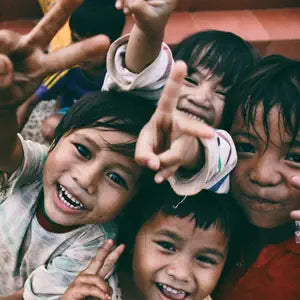 RESTORING HUMANITY
A significant part of our earnings goes to certain non government organizations that help people to restore their faith in humanity. They keep care of the requirements of those seeking help. We work to create awareness for environment protection and animal care as well.



Health Veda Organics Calcium Magnesium Zinc Tablets 1000mg For Healthy Bone - 60 Veg Tablet
Health Veda Organics Calcium Magnesium Zinc Tablets...